Security Fog Systems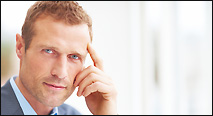 SECURITY FOG MACHINE
BURGLARS CAN'T STEEL WHAT THEY CAN'T SEE
Security Fog machine generators are an incredibly powerful security solutions that reduce theft, deter criminals, and protect property. In the event of a break-in, the system fills the room with safe, harmless smoke that debilitates and disorients the intruders and keeps your valuables secure.
How Does It Works
Burglars can't steal what they can't see. This simple concept is the key to its effectiveness as a burglary protection system. When a burglar triggers your alarm, the system jumps into action to protect your valuables. Within seconds, the area is completely filled with a thick white fog, reducing visibility to inches. The end result is always the same: a fleeing burglar and your area protected until police have time to arrive
Our system produce a thick smoke that is harmless and does no damage to your property, but obscures the vision of intruders and makes it practically impossible for them to steal your belongings. Our fog machines are guaranteed to leave no residue behind after deployment and are harmless, meaning you can get straight back to business with no hold-ups, no mess and no fuss.
Send us an e-mail or call us now for a free no obligation quotation.