CCTV Security Systems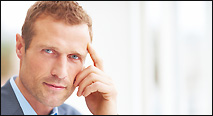 Property Plus (Securing Your Property)
In addition to our other services we also offer a full range of quality security service products, hand picked to provide quality, stability & afford ability.
As a security system supplier in Almeria, we can provide the right CCTV or Alarm security system to meet your requirements. We have systems which enable you to view your property from anywhere in the world from your computer of smart phone.
Remote Viewing isn't a gimmick. It's simply the most powerful tool property owners can have.
The ability to check in on your property at any time is a huge deterrent when it comes to security issues, coupled with the event viewing logs you can easily go back in time to see who has been to the property and at what time.
Another great advantage with remote viewing is that you can allow your alarm company to view your premises and respond accordingly on your behalf.