Buying & Selling Info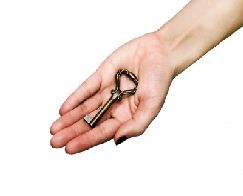 About Buying
The team at Property Plus Almeria will assist you through each step of the buying process to ensure a stress free experience. This information produced by the Federation of British Estate Agents in Spain (FBEAS) will provide some useful information and guidance.
Buying Guide
Confirm your finances
Know what your budget is and stick to it. If you need a mortgage to buy the property of your choice make sure you have agreed it in principle before you start looking. Be aware of the extra costs involved in the purchase plus the hidden costs such as moving, insurance etc.
Make a Wish List
Buying a property is almost always a compromise of one sort or another, so be sensible. Split your list into "must have" and "nice to have". Of course there are many things to take into consideration when choosing a property, but if you can make your wish list available to your agent it will help him to find suitable properties for you to view.
Do Your Homework
Research the area you are interested in.
Find your Agent
It may seem tempting to buy privately, but in every circumstance we would recommend the use of an Agent, who can be extremely helpful to the buyer. They will have the local knowledge to find the property of your choice. Additionally by using one of our Agents you will have the peace of mind and reassurance that they are fully experienced and abide by a strict Code of Practise.
Viewing
Discuss with your Agent the properties that he considers may interest you. Make a short list and arrange to view.
Make an Offer
Once you have decided to purchase a property ,the first step is to make a verbal offer. This should be made through your Agent. If you do make an offer please make sure you are in a position to proceed if your offer is accepted.
Instruct a Solicitor
To formalize your offer you will need to instruct a solicitor. We will help you with this.
Holding Deposit
Should you agree to proceed with the purchase you will be required to pay a small holding deposit (usually 3000 euros) to take the property off the market, normally for 14 days while your solicitor makes the necessary searches.
Reservation Contract (Option to Buy)
This document will be prepared by your solicitor. The document states out all the agreed terms and conditions of the purchase, and states a date for completion. At this stage you will be required to pay a 10% deposit which is non refundable if you do not complete by the agreed date. Please be aware that this is a legally binding contract in Spanish Law.
Completion
On the agreed date, both parties (the buyer and seller or their appointed agents) will attend the office of the notary public. Your solicitor and your Agent will be present to explain in detail the procedure. You will sign the "Escritura de Compraventa" (the title deed), which will state the property is sold free of debt and with vacant possession. Note that the Notary Public does not check the details of the purchase but only confirms that each party has agreed them. Payment in full is made at this stage normally via a bankers draft or guaranteed bank cheque and at this stage possession of the property passes to the purchaser.