Property Managment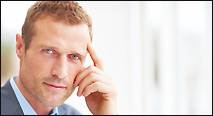 Property Managment
LANDLORD SERVICES
FOR OUR LANDLORD OUR DISTINCTIVE ADVERTISING AND AN ESTABLISHED REPUTATION IN THE ARBOLEAS AND SURROUNDING AREAS LETTING MARKET ENABLES US TO INTRODUCE THE RIGHT TENANTS TO THE PROPERTY.
We would advise on current market conditions refurbishment and re-decoration as well as investment in rental property. We at Property Plus Almeria work to a strict code of practice and conform to all recent legislation.
When landlord, tenant and property are matched, we take up references, prepare the tenancy agreement, arrange for inventory and condition checks, change the billing arrangements for the utility accounts and tax, collect the rent and pay over to the landlords.
When retained on a full management basis, we look after the property dealing with maintenance and repairs, aiming to keep the tenant happy, but with the landlord's interests in mind also.
We have extensive experience of marketing, letting and managing properties. All management responsibilities are undertaken in-house by our staff who use only tried and trusted tradesmen and property professionals under our direct supervision.
We Offer Services to Meet Your Requirments
FIND A TENANT ONLY
If you take up this service we will seek suitable tenants for your property, who will be fully references by us. We will obtain a financial reference, employment reference, previous landlord's reference and a guarantor if needed.
We will draw up the tenancy agreement, receive the first month's rent and deposit, and then we will forward the file to you for your management.
FULL PROPERTY MANAGEMENT SERVICE
If you take up this service we will reference the tenants as above and will also complete a condition report/ inventory on the property. The first months rent and deposit will be taken at commencement of tenancy. A standing order will be drawn up to ensure that future rental payments are made to our account by the appropriate date.
Regular property inspections are carried out during the tenancy, approximately every three to four months and a copy of the inspection report will be forwarded to you.
If there are any maintenance problems at the property, we have a first class team to hand to assist with these or obtain quotes for repairs.
When the tenancy comes to an end we will carry out a final inspection and will keep you informed as to our findings.